Bijrani Zone
Jim Corbett National Park has been one of the most well-known tiger reserves in India that has gained popularity all over the world. People and wildlife enthusiasts love to be here to get a glimpse of the King of the Forest in his natural surroundings. It must be mentioned that Jim Corbett is the home of the Royal Bengal Tiger along with some majestic wild animals, including Asiatic Elephants, Leopards, and more. It is a large tiger reserve that has been divided into multiple zones. Bijrani Zone has been a prominent zone that is very rich in terms of flora and fauna.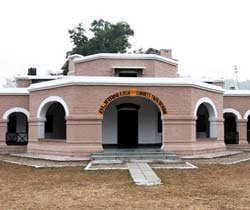 After Dhikala Zone, it is the second most wonderful part of Jim Corbett Tourism that thousands of people enjoy every year. It has been a place that has been blessed by Nature Herself! Beautiful forest with picturesque landscapes, views of the Almora range of mountains, and activities of the most beautiful animals make the wildlife extremely charming. You can always prefer visiting Jim Corbett National Park official Website. Corresponding with the experts, you can decide the right package for Jim Corbett Jeep Safari and Canter Safari so that you can enjoy the moment of your stay there. So, prefer reaching Corbett National Park to be your partner through the Bijrani Zone.
Day Safari Timings of the Bijrani Zone:
Winter Safaris Timings-
Morning Safari Entry - 07:00 am & Exit- 10:00 am
Evening Safari Entry - 02:00 pm & Exit- 05:30 pm
Summer Safaris Timings-
Morning Safari Entry - 06:00 am & Exit- 09:30 am
Evening Safari Entry - 03:00 pm & Exit- 06:30 pm
For the extensive information regarding the Bijrani Safari zone, please contact us. We provide the complete package of Corbett Safari Tours which includes Safari Entry Permit, Safari Jeep, Guide/Naturists and the Accommodation at hotels and resorts outside of the Bijrani zone or at the forest rest house in the Bijrani zone.


Make an Enquiry