Plan Your Visit
Corbett National Park offers you with the facilities of Jungle Safari. One can look for nature safari, to have bird watching and enjoying the precious nature. You can also have Jeep safari through the jungles of Corbett and if lucky enough can even spot some tigers. If adventurous further or to have some memorable moments, can take up an Elephant safari, really amazing experience.
The Dhikala Safari zone reopen from 15th of November every year, Durga Devi and Bijrani Zone from 15th of October where as Jhirna and Dhela remains open through the year The bijrani safari zones are famous for its grasslands and the elephant safari is conducted here. The safari is organized by the national sanctuary and they employ trained professionals to conduct the tour. The safaris are a great source of entertainment and they help us learn about the different animals and their habitats.
For the convenience of visitors and streamlining tourism management Corbett Tiger Reserve has been divided into six mutually exclusive tourism zones, each having separate gate for entry.
| | |
| --- | --- |
| Zone | Entry Gate |
| Jhirna | Dhela |
| Bijrani | Amdanda |
| Dhikala | Dhangari |
| Durgadevi | Durgadevi |
| Dhela | Dhela |
Day visit to all zones are strictly regulated and only a limited number of vehicles are permitted entry during each morning and afternoon.
Permits for day visits to the sonanadi ecotourism zone can be obtained from the visitor reception center at Kotdwar.
Permits for day visits to other zones are available online on our official website.
Visitors are advised to acquaint themselves with gate timings and arrive well before the designated time to avoid any inconvenience.
Private vehicles are not allowed entry for tourism purposes and visitors use specially designed vehicles registered with CTR for their visits. Day visits to the Dhikala ecotourism Zone are only permitted by specially conducted buses.
Visitors can also enjoy elephant rides at Bijrani and Dhikala ecotourism Zone.
Canteen facilities are available at Dhikala, Bijrani and Gairal. At other locations, kitchen facility is provided.
---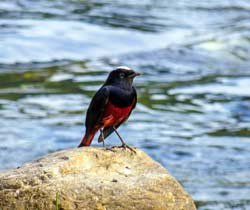 Bijrani Jungle Safari
Bijrani safari zone is highly endowed with rich diversity of flora and fauna. Bijrani zone, situated at a suitable distance from Ramnagar is the most preferred zone for Wildlife enthusiasts visiting the park for day visit. The zone is known for its wonderful landscape and is very calm and quite place.
The beauty of this place is appreciated by all the visitors. This is one of the most tiger rich areas of the park.Birjani consists of a mixed topography with dense Sal forests combined with grasslands. It gives its visitors a wonderful experience of the beautiful forests. ....
Read More
---
Durga devi Jungle Safari
Durga Devi Zone is the hill safari zone filled with wildlife beauty and adventure within the Corbett Tiger Reserve. Located at the North-Eastern side of the reserve, this area is cris crossed by Ramganga and Mandal rivers at several places. This zone is particularly famous for sighting wild elephants and Otters at Domunda Bridge. Famous Mahseer fish can also be seen in the river water of Durga Devi zone. Lush green forest in this range provides ample opportunity for bird watching as well.. ....
Read More
---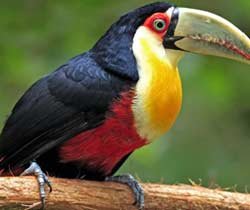 Dhela Jungle Safari
The Dhela zone can be visited on a day safari, the permit for which can be reserved using the official website. The safari is done using the registered vehicles and a mandatory guide.This zone is extremely rich in flora and fauna. The zone spreads over 1,173 hectares, which has mixed forests of Sal, Rohini, Haldu, Bahera, Kusum vegetation, and tigers, leopards, Asiatic elephants, sloth bears and king cobras. The area is particularly rich in bird diveristy.
Private vehicles are not allowed in this zone just like the other zones of CTR. ....
Read More
---
Jhirna Jungle Safari
Jhirna is located on the southern periphery of Corbett Tiger Reserve. The animal population also comprises sloth bear and wild elephants which provide great sights for the wild life enthusiasts. Jhirna zone is open throughout the year. The Jhirna jeep safari zone is one of the most eye-catching spots inside the Corbett Tiger Reserve. Day visit to Jhirna Zone is through Dhela Gate which is 20 Kms from Ramnagar. Its main topography mainly constitutes deciduous and secondary forest interspersed with plush open grasslands that offer amazingly good visibility of wild animals.. ....
Read More
---
Sonanadi Jungle Safari
(Pakhro Entry Gate..Near to Kotdwar)
The region has FRHs in both the Sonanadi Wildlife Sanctuary and the Domunda Tourism Zone of the Corbett Tiger Reserve. Halduparao, the only FRH in the Sonanadi Sanctuary and can be accessed from the Vatanvasa gate. The FRH at Kanda is in Corbett National Park. The FRHs of Morghatti and Pakhro are on the periphery of the Sonanadi Sanctuary and can be approached from Kalagarh and Kotdwar. The FRHs of Lohachaur, Rathuawadhab and Mundiyapani are in the Domunda Tourism Zone of CTR accessed from the. Durgadevi gate ahead of Ramnagar, The FRH of Kalagarh can be approached ....
Read More
---


Make an Enquiry