Tiger Camp Resort
1 / 5
2 / 5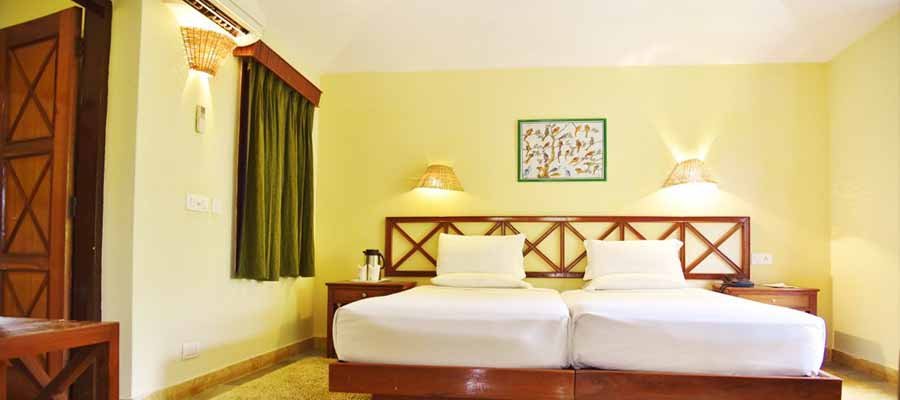 3 / 5
4 / 5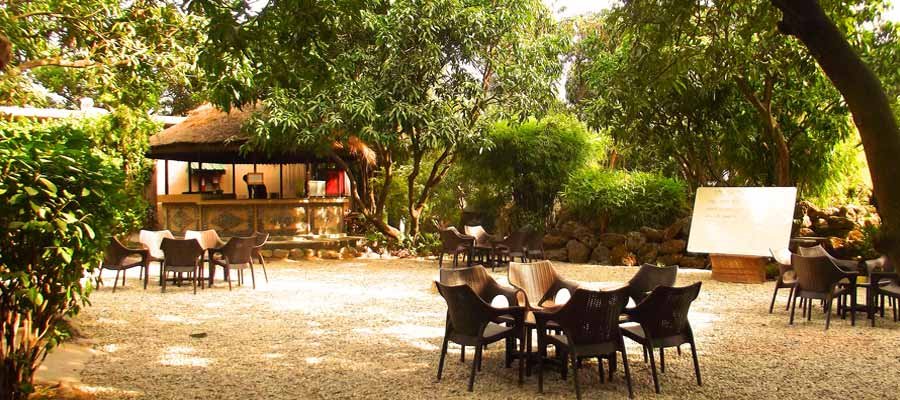 5 / 5
Tiger Camp Resort
Village Dhikuli, Ramnagar, Nainital
Type
Special Rates
INR

Rooms
EP (Room only)

₹ 3,000 /couple /N

CP (Room + Breakfast)

₹ 3,200 /couple /N

MAP(Room + Breakfast + Dinner)

₹ 3,500 /couple /N

AP (Room + all meals)

₹ 4,200 /couple /N
The Tiger Camp Resort is located in a scenic landscape that lies between the reserved jungles of the Jim Corbett National Park and River Kosi. The resort offers magnificent views of nature and the famed wilderness of Kumaon. Fun filled pastimes, exciting adventure activities and a serene repose amidst nature's lap, are all brought together in an appealing package by us at the Tiger Camp Resort in Corbett.Tiger Camp, Corbett National Park is a perfect destination for nature lovers, bird watchers, and wildlife enthusiasts.
Set near the outskirts of the park, it offers stunning views of the forest and the gushing river Kosi. Staying here is an experience that must not be missed.Tiger Camp, Hotel in Corbett nestles in the foothills of the Himalayas, in the state of Uttarakhand in North India. It extends over 525 sq km and is crisscrossed with several ridges and ravines. The park is a large valley of the dense deciduous forest with the beautiful rivers of Ramganga and Kosi flowing through its entire length and breadth. Its famous grasslands offer the best opportunity to view wildlife. The elevation of the Park Range from 410 m to 1220 m.
Location
Located on the periphery of Jim Corbett National Park, Tiger Camp resort is a deluxe hotel that offers deluxe cottages and superior rooms. Surrounded by thick jungles on one side and the long stretch River Kosi flows on the other side gives the resort wonderful location to stay with while you are out on wildlife weekend gateway. So if you are looking to experience a stay amidst forest or jungle beauty, certainly this resort would be the best option so far. Tiger Camp Resort Corbett is strategically located at a small village named Dhikuli in Ramnagar city. It is approximately 06 Km away from Ramnagar Railhead.
Rooms
Tiger Camp, Corbett offers its guests comfortable rooms with a pleasant ambiance and various amenities. The elegant, earthy decor and the natural surroundings just add to the overall experience. Air conditioning, telephone, private bathroom, safe and newspaper are some of the facilities provided in the rooms. The hotel provides basic facilities like room service, front desk, housekeeping daily, and 24-hour security for the guests. The hotel also has a multi cuisine restaurant.
Amenities
Swimming Pool
Laundry Service
Children Activities (Kid / Family Friendly)
Outdoor pool
Purified Filter Water
Business Centre with Internet Access
Free Parking
Accommodation
Corbett Tiger Camp offers well appointed deluxe cottages and rooms, superior rooms and standard cottages. These cottages are built up in such an excellent manner that visitors may have the pleasure of living in tented camp as well. Cottages and rooms are pegged under high thatched roofs that provide an ambiance of pure jungle. All the accommodation is equipped with double/twin bed, coffee maker machine, clothes rack, chairs, sofas, air condition etc. Each room is attached with private bathrooms and showers running with hot and cold water 24x7.
How to Reach
This lovely resort is situated in the Dhikuli district of Ramnagar. It is close to interesting tourist spots like Garjia Temple (Approx. 6km) and Ramnagar Kosi Reservoir (Approx. 8km). Other destinations that truly complete the Corbett trip include Jim Corbett National Park, Ramganga River, and the Corbett Museum.Distance from Pantnagar Domestic Airport: Approx. 94kmDistance from Ramnagar Railway Station: Approx. 9km
By Air
Jim Corbett National Park doesn't have an airport. If one wants to go by air, Phoolbagh in Pantnagar is the nearest airport. It is located 78 km away from Jim Corbett. Pantnagar airport is well connected with major cities in India, so one can easily reach there. Delhi which is 300 km away is the nearest international airport for the people travelling from abroad. Flights from Lucknow and New Delhi travel to Pantnagar twice a week, so one can arrange accordingly. One can easily find taxi from Pantnagar to Jim Corbett.
By Rail
Ramnagar railhead is the nearest railway station to Jim Corbett Wildlife Sanctuary. This railway station is connected to major cities of India, the nearest being New Delhi railway station. Ranikhet Express is one of the trains that operate from New Delhi railway station to Kathgodam railway station. This train runs daily between the two places. Bus or taxi are easily available that will take you to Jim Corbett. Also, trains are available from Moradabad railway station.
By Road
Ramnagar is connected by road to Delhi, Moradabad, Bareilly and Naintial. State transport buses ply regularly from Delhi, Moradabad, Haldwani to Ramnagar. The approach routes are:-
Delhi-Hapur-Moradabad-Kashipur-Ramnagar: 250 Kms
Dehradun-Haridwar-Dhampur-kashipur-Ramnagar: 230 Kms
Nainital-Kaladhungi-Ramnagar: 66 Kms.
Google Map
Make an Enquiry